Convergys Gallery, Art Academy of Cincinnati, Cincinnati, OH
Group Exhibition - June - July 2019
WORK IN PROGRESS I
---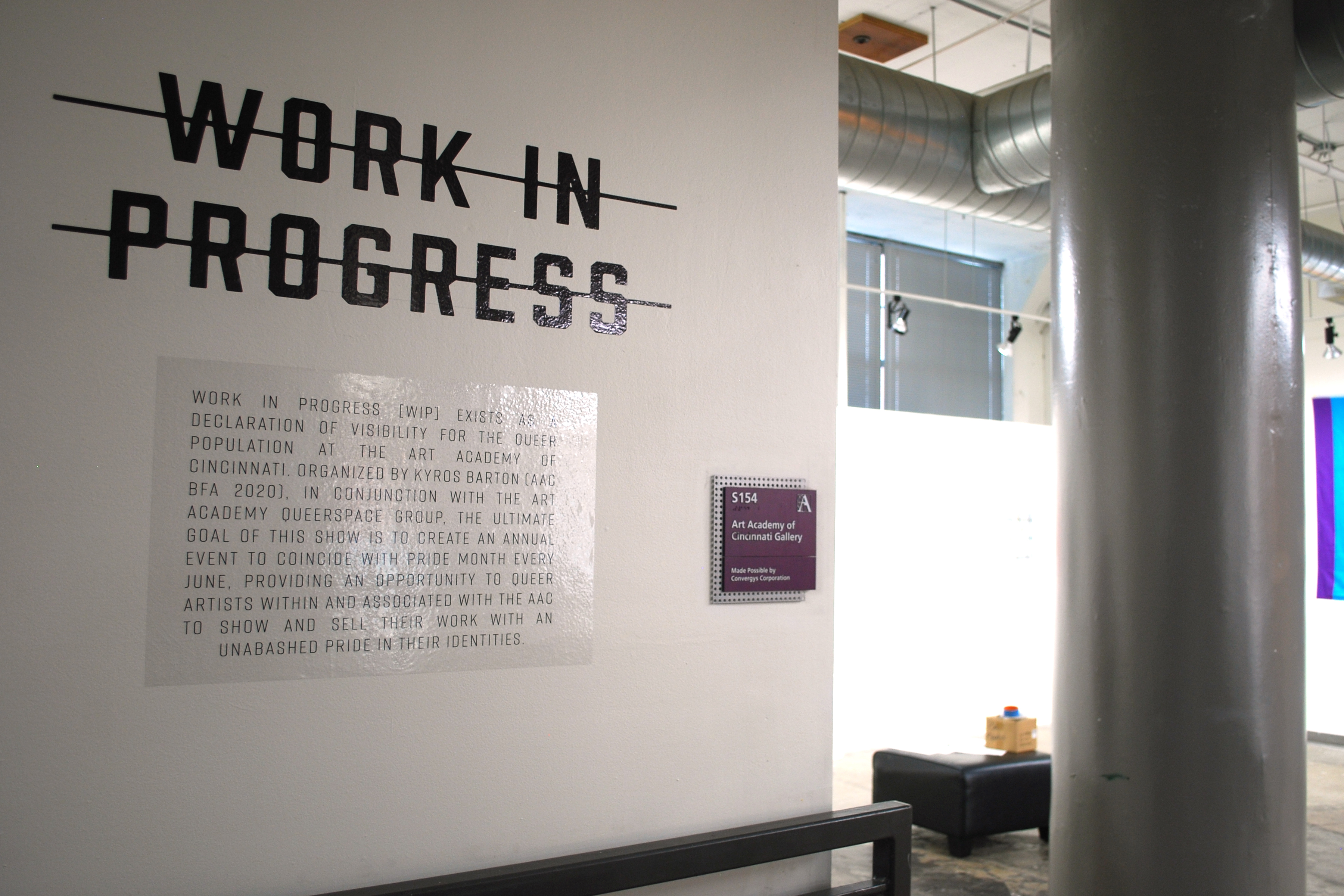 WORK IN PROGRESS [stylized as WIP] exists as a declaration of visibility for the queer population at the Art Academy of Cincinnati. Organized by myself as a collaboration with events lead by the AAQ club, the ultimate goal of the show is to create an annual event to coincide with Pride Month each June, providing an opportunity for queer artists within and associated with the AAC to show and sell their work with an unabashed pride in their identities.

Convergys Gallery, Art Academy of Cincinnati.

The inaugural show ran from June 15th to July 12th, 2019.
---
Featured Artists:
Ally Cat Bachman
Tommy Ballard
Shalaisjah Cason
Lauren Castillo
Sea Dax
Claire Flath
Brevyn Fleming
November Hardy
Elena Kay Herren
Hali Hutchinson
Madison Leigh
Kile McVey
Bai Rhodus
Rochelle Smith
Schuyler Smith
Marlowe Wesley
---
Selected Image Gallery